Ventilation & Secondary Support.
Driving Industry Standards.
At Blackrock, we believe providing the customer with quality products and peace of mind are an essential component to delivering our scope of work successfully.
Our continued attention to these factors has seen the formation of quality systems, innovative processes, and rising industry setting standards in the products we deliver.
Ventilation Control Devices
Blackrock Mining has rich industry experience and have qualified for installation certifications, combined with our access to a vast array of ventilation control devices (VCD's) we are pleased to offer our clients with a complete VCD service - from hardware to installation.
Our project management team is one of the most experienced in the Australian coal mining industry, and we can be your team to develop your mine's ventilation requirements. We are always looking for innovative solutions that our clients can implement in their operations in a cost and installation efficient way. All of our VCD installations follow a six-step quality assurance process, as shown.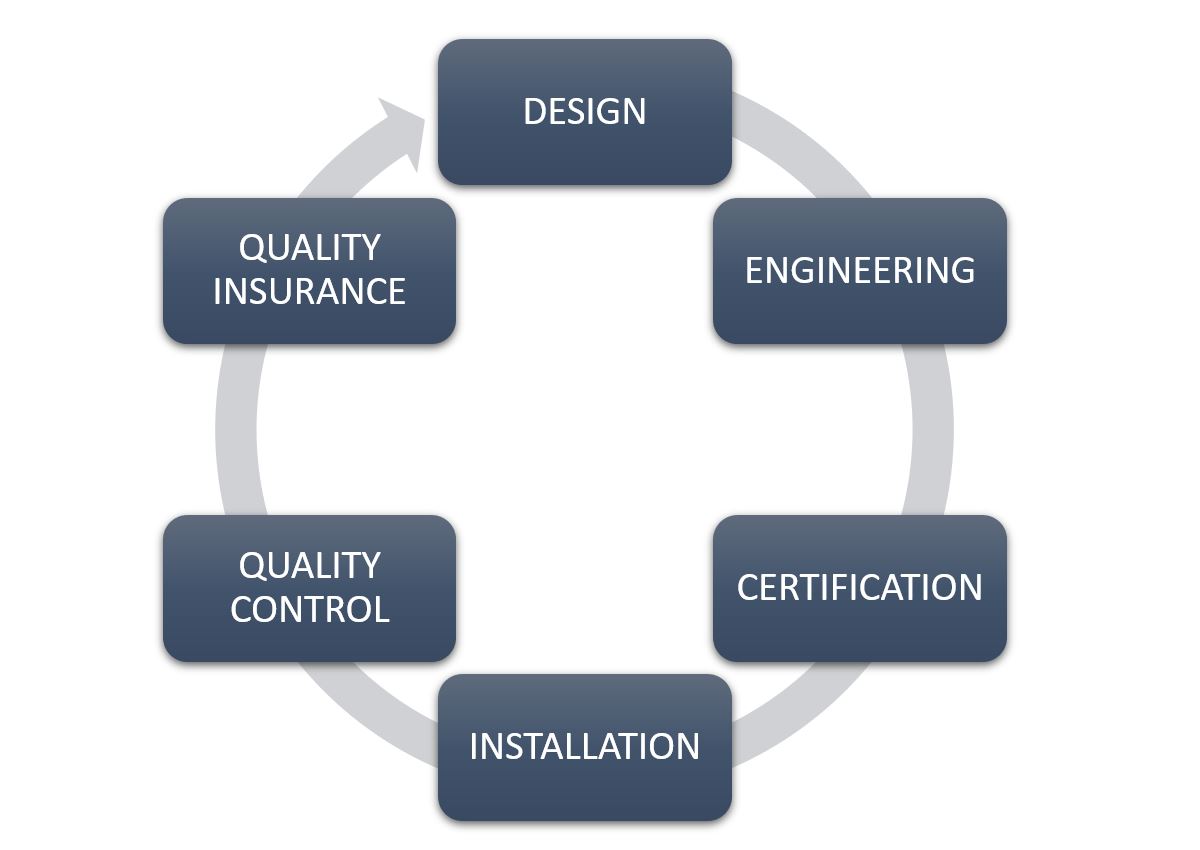 VCD Fabrication & Materials
Whether you need ventilation changes, longwall seal ups, or bulkhead installations - we can work with you every step of the way.
- Shotcrete surrounds and bund walls
- Seal site consolidation pumping and related works
- Provision of quality control documentation for your mine's SHMS
- Engineering and technical solutions on an as-required basis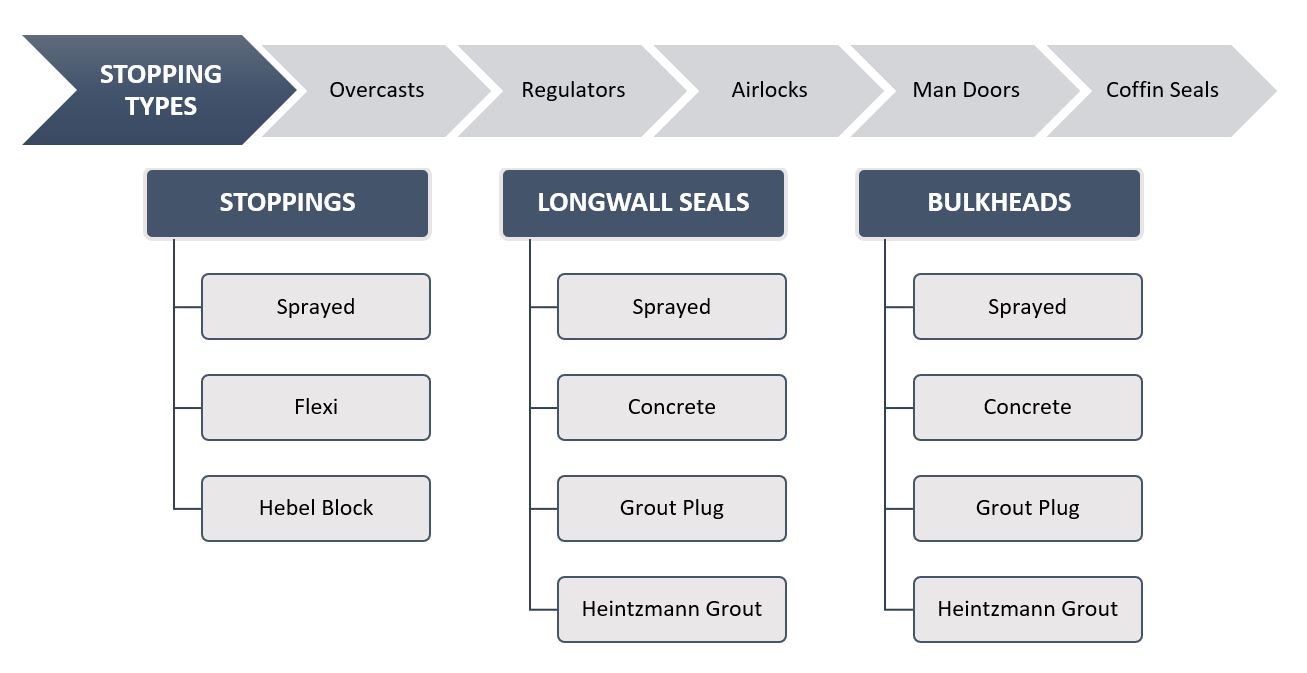 Secondary Support
We can provide the right solution for any secondary support application you need.
- Standing support installations (cans and link n' locks)
- Longwall take-off standing support installations
- Seal site standing support installations
- 'Second workings' secondary support installations in roof and ribs
- Remediation & secondary support in life-of-mine districts
- Airtrack bolting and associated applications
- Ticketed loader operators with QDS Bolter operators
- Experienced personnel in utilising hand bolters and gopher implements
- Tell-tale installations
- Other specific challenges - get in touch today
Ground Consolidation & Cavity Fill
Blackrock has provided ground consolidation and cavity fill advice and hands-on fulfilment in the Australian coal mining industry for over 10 years. We have spent a decade honing our expertise and knowledge in the area and our clients reap the rewards.
We have fast-track access to industry trusted suppliers and effective product lines for any ground consolidation project or cavity fill application. Whether this be for a longwall recovery, fault driveage pre-consolidation projects, or any other 'as required' strata related issue.

Informed by our experience we can create an effective strata management plan and consolidate fractured or faulted strata through cement grouts, injected resins, or in combination with bolting patterns.
Pumpable Cribs & Installation
With our innovative solutions we can replace standing support solutions and provide your underground coal mine with pumpable cribs. A fantastic option for safe and simple early intervention, our team can assist with assessment and installation of pumpable cribs. Whatever the challenge is, there's a solution we can discover and implement.
These high tensile strength cylindrical bags are hung from the roadway roof and filled with a high strength pumping agent.

Pumpable cribs can be quick to install, provide early intervention on rapidly deteriorating conditions, and are preferable in hard to access areas or areas with high gas levels.

Fast, safe, and simple - pumpable cribs provide safety and separation, allowing workers to be removed from an area of emerging risk during installation.
Project Management
We are dedicated to providing a positive, supportive, and productive culture for our clients and our workforce because we believe that drives personal performance, team efficiency, and a strong focus on workplace safety.
As one of Australia's most experienced coal mining management teams, we are always streamlining and improving our process to ensure timely and satisfactory achievement of our clients' targets.

Collaboration is key in creating complete bespoke solutions and we strive to ensure that we work together within established parameters, provide realistic expectations, and keep the key deliverables viable and cost effective.